Product Spotlight- Mission Lipid Pro Cholesterol Device

The Acon Mission Lipid Pro Cholesterol Device supplied by WellTech Solutions is an easy-to-use point-of-care system ideal for multiple clinical settings. The portable device is battery operated, compact and easily stored. Widely used in pharmacies, GP surgeries, research institutes, and occupational health.
Mission® Lipid Pro Cholesterol Key Features
Fast, reliable lipid test results
Enhanced memory, stores up to 200 results
Fast – full lipid panel in as little as 90 seconds
Economic – compact and lightweight, making it economical to transport and easy to store
Easy – portable, handheld, battery-powered, and easy to use
Patient-Friendly – fingerstick with sample size of 35 µL ( for lipid tests)
Flexible – measures total cholesterol, HDL cholesterol, triglycerides, glucose and more. Also provides calculated LDL and TC/HDL ratio
Large, easy-to-read display
Buy the Mission Lipid Pro online via our online shop 
Mission Device Cholesterol Testing Training
The cholesterol testing training course will provide health professionals with the relevant background knowledge and practical skills to deliver a point of care testing, Cholesterol and Blood Glucose test.
No medical background is required and a certificate is issued subject to passing a practical and theory assessment.
Read more about our cholesterol training course
Subject to completing and passing the practical and theory assessment, successful participants get awarded with a competency certificate valid for 3 years . This can be used for evidence for compliance and audit purposes. Read more about our cholesterol training course
WellTech Health Assessing Software
Results can be processed though the WellTech Health Assessing Software which uses the QRISK 
Our innovative and industry leading software can produce confidential and personalised reports in a matter of seconds allowing you to record and manage referrals, signpost existing support whilst significantly reducing administration time ultimately allowing more time with your client.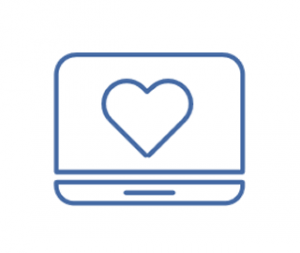 Click here to read more about our health assessing software
Contact us on 0800 130 33 70 or info@welltechsolutions.co.uk for more information.
Links
Health Booking System and online Pre-Assessment System
Health Assessing Software Portal
Health Screening Event Management
Corporate Health Check Testing
WellTech Software Feature – Using the QRISK