Product Spotlight- CardioChek® Cholesterol Testing Device
The CardioChek® Professional Analyser (PA) supplied by WellTech Solutions is an easy-to-use point-of-care system ideal for multiple clinical settings. Approved in 2009 by the NHS Centre for Evidence-based Purchasing, it is now extensively used in the NHS Healthchecks program
The CardioChek® PA test system is capable of measuring a number of analytes including the total cholesterol, high density lipid (HDL) cholesterol, triglycerides, and glucose (mmol/L). In addition, the CardioChek® PA system can also calculate cholesterol ratios. Only a small blood sample (15 – 40 µL) is required. Results are delivered in less than 2 minutes so you can make your recommendations to your patient there and then saving you and your patient's time!
Accepted by HEART UK, certified by the Cholesterol Reference Method Laboratory Network and National Cholesterol Education Program, CardioChek® PA analysers are FDA-cleared, CE-marked, internationally registered, and are CLIA-waived by the Centres for Medicare & Medicaid Services.
The portable device is battery operated, compact and easily stored. Widely used in pharmacies, GP surgeries, research institutes, and occupational health.
The CardioChek® PA system is intended to be used as a screening tool to aid management of health. It is not for diagnostic purposes. To be used by trained healthcare professionals only
Key Features
Fast – full lipid panel in as little as 90 seconds; single blood chemistry in as little as 45 seconds
Economic – compact and lightweight, making it economical to transport and easy to store
Easy – portable, handheld, battery-powered, and easy to use
Patient-Friendly – fingerstick with sample size of 15 to 40 µL
Flexible – measures total cholesterol, HDL cholesterol, triglycerides, glucose and more. Also provides calculated LDL and TC/HDL ratio
Certifications
FDA-cleared
CLIA-waived
CE
CRMLN certified for CHOL and HDL test strips
Meets NCEP guidelines for accuracy and precision

Accepted by HEART UK
CardioChek Cholesterol Testing Training
The cholesterol testing training course will provide health professionals with the relevant background knowledge and practical skills to deliver a point of care testing, Cholesterol and Blood Glucose test.
No medical background is required, a certificate is issued subject to passing a practical and theory assessment.
Read more about our cholesterol training course
Subject to completing and passing the practical and theory assessment, successful participants get awarded with a competency certificate valid for 3 years . This can be used for evidence for compliance and audit purposes. Read more about our cholesterol training course
WellTech Health Assessing Software
Results can be processed though the WellTech Health Assessing Software which uses the QRISK 
Our innovative and industry leading software can produce confidential and personalised reports in a matter of seconds. It also allows you to record and manage referrals, signpost existing support whilst significantly reducing administration time and allowing more time with your client.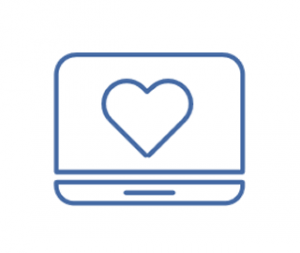 Click here to read more about our health assessing software
Contact us on 0800 130 33 70 or info@welltechsolutions.co.uk for more information.
Links
Health Booking System and online Pre-Assessment System
Health Assessing Software Portal
Health Screening Event Management
Corporate Health Check Testing
WellTech Software Feature – Using the QRISK